This course is an introduction to advertising through the use of design and communications, working
with teams and real-world industry applications of strategic development. Students create and execute concepts and messaging in various media.
A rebrand of the farmer's market located in San Antonio Texas. Included development of new logo, branded merchandise and a series of advertising posters.
Rebrand: Red Onion Records
The concept and rebrand for a retail vinyl record store. Included research to implement an expandable online streaming app, the development of a new logo, tagline, letterhead system and additional items. Poster were printed on Risograph printer.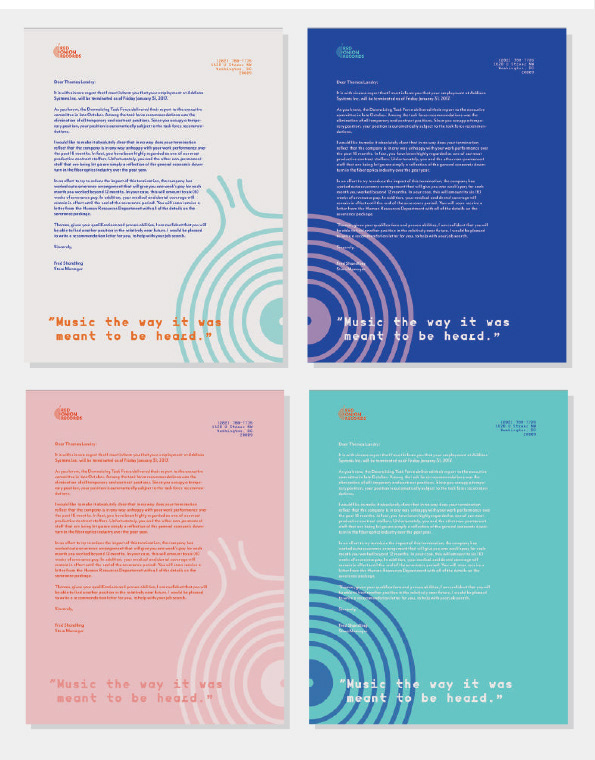 Rebrand: Berlin Biennale X
The rebrand of an international art + design event. Included the development of a brand concept for the festival, the creation of a new logo, implementation of a tagline and the design of a booklet with full content, posters and additional advertising.
​​​​​​​
Rebrand: Innovation Brewing
The rebrand of a brewery + restaurant. Included the development of a concept for the brand, development of a new logo and identity, website design for desktop and mobile, beer bottle labels and mock-up of packaging.
​​​​​​​
A new brand identity for an existing company in New York. The developers of Swale created a garden on
a barge that feeds and educates communities about healthy eating, sustainability and stewardship. They lacked a clear identity to clearly convey the mission and create engagement with the community. This new branding presents a bold new brand utilizing an interactive website, print campaign and app that will engage the target audience.